Resources Available on the Web Site

For the Library Journals list and access by subject, please click here.
Other Local Library Catalogs
Chicago Public Library

A link to access your account and the materials of the Chicago Public Library System (login required).

SWAN Online Catalog

Local online catalog for the RAILS Library System, which includes public libraries that serve the Chicago suburbs.

WorldCat

Search more than 1.4 billion library items (not all items are available for interlibrary loan).
Search Library Resources in Chemistry
The following databases have been recommended for full text journal articles, articles in peer reviewed journals, citations & abstracts in Chemistry.
Using a non-campus computer? You will be prompted for your Library ID Number and password. Refer to the Library ID web page for more information.
SciFinder (First Time User)(Off-CAMPUS Access is currenlty unavailable) All accounts must be created on campus
SciFinder provides access to the CAS (Chemical Abstracts Service) databases covering the chemical literature, chemical substances and reactions, chemical catalogs and regulatory information, as well as the Medline database. Each user must register for a personal SciFinder account before searching. It's advisable to check the instructions on the SciFinder website before registering and choosing a username and password. You must use a computer connected to the GSU network and enter your GSU email address when registering. Searching SciFinder web requires that Java, JavaScript, and cookies be enabled on the computer
ACS Legacy Archives

(American Chemical Society) Provides full-text searching and instant access to all titles, volumes, issues, and articles published by the American Chemical Society from 1879 to current.

ScienceDirect College Edition

(Elsevier) Research articles in chemistry, computer science, pharmacology, energy, engineering, mathematics, physics and astronomy, agricultural and biological sciences, biochemistry, genetics and molecular biology, environmental science, immunology and microbiology, and neuroscience.

AGRICOLA (National Agricultural Library Abstract and Index ONLY)

"AGRICOLA (AGRICultural OnLine Access) serves as the catalog and index to the collections of the National Agricultural Library, as well as a primary public source for world-wide access to agricultural information. The NAL Catalog (AGRICOLA) is organized into two bibliographic data sets: The NAL Online Public Access Catalog contains citations to books, audiovisuals, serials, and other materials, most of which are in the Library's collection. (The Catalog does contain some records for items not held at NAL.) The Article Citation Database includes citations, many with abstracts, to journal articles (see Journals Indexed in AGRICOLA), book chapters, reports, and reprints, selected primarily from the materials found in the NAL Catalog. One also has the option to search both databases together.

JSTOR

- Digital archives/full-text of scholarly research articles covering the subjects anthropology, archaeology; biological sciences, botany & plant sciences, ecology & evolutionary biology, general science; geography, history of science & technology, mathematics, statistics and more.

BIOSIS Previews

(Ovid) The most comprehensive coverage of nearly 5,500 life science journals as well as 1,500 items from international meetings, review articles, books, book chapters, patents, and software reviews. Topics include agriculture, biochemistry, biotechnology, ecology, immunology, microbiology, molecular genetics, neuroscience, pharmacology, public health, toxicology, zoology.

PubMed/Medline

- The most complete index for biomedical clinical and research literature, published by the National Library of Medicine.

PubChem - PubChem, released in 2004, provides information on the biological activities of small molecules.PubChem is organized as three linked databases within the NCBI's Entrez information retrieval system. These are PubChem Substance, PubChem Compound, and PubChem BioAssay. PubChem also provides a fast chemical structure similarity search tool. More information about using each component database may be found using the links in the homepage. Links from PubChem's chemical structure records to other Entrez databases provide information on biological properties.

Project Muse

- Includes full text journals in anthropology,science, philosophy & ethics of science, mathematics, medicine and health, and the history of science, technology, and medicine.

Academic Search Complete

(EBSCO) Academic Search Complete, designed specifically for academic institutions, is the world's largest scholarly, multi-disciplinary full text database containing full text for nearly 4,600 scholarly publications, including more than 3,500 peer-reviewed publications. In addition to the full text, this database offers indexing and abstracts for all 8,052 journals in the collection.

Electronic Books or e-books.




National Academies Press offers a more than 4,000 titles in medicine and the sciences available in PDF format for free downloading. Registration is required.

Progress in Inorganic Chemistry ebrary Reader
Author: Karlin, Kenneth D.
Publisher: Wiley
Original Publication Date: 11/2011
Subjects: Chemistry, Inorganic.
A Beginner's Guide to Mass Spectral Interpretation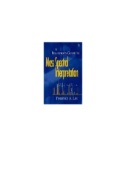 Authors:Lee, Terrence A.Publication Information:In Mass Spectral Interpretation. Wiley. 1998Description:eBook. 196p.Subjects:SCIENCE / Chemistry / OrganicCategories:SCIENCE / Chemistry / OrganicISBN:9780471976288. 9780585270654.Accession Number:17960Database:eBook Collection (EBSCOhost)
Notes on Statistics and Data Quality for Analytical Chemists
ebrary Reader
Author
:
Thompson, Michael
Publisher
:
World Scientific & Imperial College Press
Original Publication Date
: 02/2011
Subjects
:
Chemistry, Analytic.
Chemometrics.